The Advantage of Using Google Business
Having your business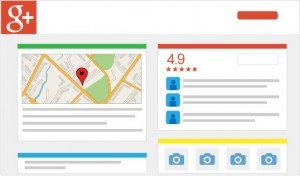 listed with Google is one of the easiest–and completely free–things you can do to help improve your company's online visibility. It allows you to provide accurate, up-to-date information on your business which can be accessed by both existing and potential customers.
We can't stress enough, especially for small businesses, how important Google is. It is the modern day Yellow Pages–and then some. Google keeps tabs on just about everything–and that includes a large population of potential customers for your business.
Give Your Small Business Visibility Online
There are a lot of neat tricks and info you can display on your Google listing, but the most important thing is this: When someone in your area does a key term search–e.g. "construction companies in Madison, WI"–your business is MORE likely to pop up on page 1 of Google, especially if you have plenty of reviews.
"What if I don't have the time?"
If you have at least 10 minutes to spare, you have plenty of time. Just follow these instructions and get your business on Google now.
Step 1 – Add or Claim Your Business through Google Business:
You may already have a listing, so be sure to check and see if Google has your information. If so, you can click "claim your listing" after agreeing to Google's terms of service.
If you have to add your business listing, make sure you meet all of the guidelines for representing your business on Google beforehand.
Step 2 – Verifying Your Business
Depending on the type of business you run or whether you have previously used some of Google's applications, there are several ways to verify your business. For most businesses, you will be sent a postcard with a verification code to the address you list your business at.
Some select companies are qualified for phone verification, and if you have been using Google Webmaster Tools, you likely will be able to use instant verification.
If you are having trouble claiming your listing, someone may have already verified your business. Should this be an issue, follow the instructions provided here.
Step 3 – Adding Business Information to Your Google Page
If you haven't already, log in to Google My Business and click the edit button in the upper right hand corner of the screen.
Check the sections you want to change. Google allows you to edit your business name, address (or the option not to show your exact address), contact information, category (what your business is), hours of operation, description and photos.
Once you're satisfied with the changes you've made, click Done editing. Keep in mind it may take up to 60 days to delete information you've previously added.
After everything is verified, you now have a great tool at your command. An optimized Google Business page is an excellent way for you to generate some positive reviews which, in turn, will increase the SEO value of your website. And most importantly of all, the largest, most valuable web company in the world is linking to your website.