Seven Ways to Optimize Your Business Blog
The nature of blogging has changed significantly over the past decade. A blog is no longer just a way to share a recipe or express personal opinion – it has become a tool for professionals to help their businesses.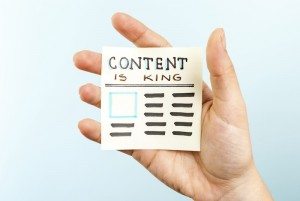 With the advent of online marketing, businesses and news organizations have seized the opportunity to make this communication tool a versatile method of informing readers and marketing to potential consumers. A company blog can keep your clientele up to date as well as impress prospective customers with knowledge specific to your industry. Business owners can build a knowledge base of reference material and connect with readers and other experts in their field. Most importantly, a regularly maintained blog both shows authority and improves the SEO value of a company's website, making it easier to find in search engine results.
Big Tuna offers website design that includes a wide variety of blogging capabilities to get your company's name out there, share your knowledge with the world, and make your website more visible. If you're interested in getting the most out of your organic presences you may be interested in Big Tuna's Local + Program which includes blog writing and Google Places optimization.
How exactly do you make the most of your blog?
Blog regularly. Consistency is important when considering blog management. Search engines recognize websites with regularly updated blogs and readers notice the credibility of a business with a well-maintained blog. Busy readers appreciate brevity, so your blog post does not have to be the next epic novel. Even 300 words of concisely written material can be something great to share.
Stay ahead of the game with scheduled posts. Big Tuna offers websites with blogs that can post material automatically. Business owners can schedule blog posts weeks or entire months in advance to save time. You can author your blog posts for an upcoming month all in one sitting and let the website do the rest.
Address current trends. Take advantage of current trends concerning your business. If you own an HVAC installation and repair company, the summer season is the best time to write a blog post about the benefits of a top-of-the-line cooling system. If you operate a business consulting firm, a blog post about recent developments of employment statistics will resonate with readers. Blog posts that are topical can showcase how well-informed your company is as well as engage readers because what you are writing about is happening around them.
Share your blog with others. Sharing is caring, and it's also good online marketing practice. After publishing a new blog post, share a link to the post through social media platforms like Facebook, Twitter, Google Plus and others. You can add the link to your post into a newsletter or e-mail marketing campaign. With sharing, there is no time to lose: spread the word about your recent post by sharing it with others within the first 24 hours of publication.
Use links and reference material in your posts. Blog posts are a highly effective means of sharing reference material with others. A post can speak about the impact of the latest industry research and then share this content directly through a well-placed link. Was your company recently featured in a trade publication? Was your business the subject of a news article? Add links to your posts to enhance interest and lend credibility to your writing.
Encourage others to link to your posts. It can be mutually beneficial for individuals and businesses to link between each other's blogs and websites. Invite people and organizations who have blogs, websites and active social media accounts to link to your material as you link to theirs. This builds authority with search engines, improves site traffic and connects readers interested in your industry directly to your brand.
Be heard, get visual (literally). Be sure to include images, video and audio recordings in your blog posts if you want a more impactful online presence. Share photos taken at a recent company event, service call or completed project. Use the embed feature with YouTube or Vimeo to place video clips relevant to your writing inside your post. You can also highlight the merits of your work with a podcast or audio recording from SoundCloud. In addition to looking and sounding cool, audiovisual material can make a blog more immersive and keep a reader's attention for a longer period of time.
When it comes to finding ideas for a new blog post, inspiration is all around you and easily accessible. Consider these sources for new ideas:
News articles
Social media posts
Existing clientele – ask customers what they would be interested in reading or address what they don't know with a list of tips or frequently asked questions.
Trends and seasonal stories
Upcoming events hosted by your business or within your industry
Latest research, case studies or statistics
Sales, specials and promotional offers given by your company
Being online means a wealth of information and entertainment at your fingertips. It's never been easier to find something to discuss and use to generate interest or drive sales. Set a reminder on your phone or make an entry in your calendar so that you don't forget that every moment is a good time to blog.
Are you interested in taking your blog even further? Big Tuna offers a comprehensive program for improving SEO value through organic local search results, which includes regular blog posting by Big Tuna content developers. Check out our Local + Program today to see how we can optimize your blog and online presence.
Nothing complements an outstanding blog better than a responsive, visually appealing website design. Ask a Big Tuna Web Consultant about combining the two with affordable, easily managed online services and prepare to bring the benefits of blogging to your business.