How to Leverage Organic SEO to Get More Customers
If you want people to visit your website, it's important to help them find it on search engines. SEO stands for search engine optimization and it's a term used to describe the process that improves the visibility of a website in a search engine's unpaid or organic results.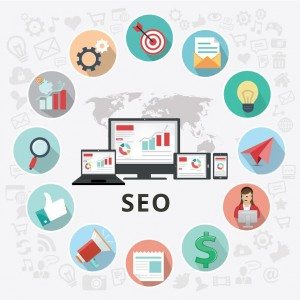 In recent years, awareness of SEO practices has grown tremendously in popularity as they allow businesses of all sizes to increase their visibility on the web which leads to higher conversions. An astounding 70% of links search users click on are organic, and according to a study by Outbrain, SEO is the number one driver of traffic to websites, beating social media by 300%.
Whether you operate a brick and mortar business or a virtual company, you can definitely grow your business and establish a strong web presence through effective SEO.
Know Your Audience
You know your business and your customers better than anyone. Knowing your industry extremely well helps give you insight on the keywords that potential customers and clients are searching for as they pertain to your service offerings.
With keywords sometimes less is more. People don't tend to search for complicated words and phrases, but at the same time, general keywords like 'remodeling contractor' are going to be very competitive because hundreds of other businesses are using these broad search terms.
This is where the local part of SEO comes in. In addition to identifying specific keywords that represent the products and services you offer, local SEO tactics also allow you to target specific cities and towns to better reach your desired audience.
For example, if you run an electrical company out of New Jersey, a keyword like 'Trenton New Jersey residential electrician' would help target your audience and improve your website's rank on search engines like Google.
Your Site Should Be Optimized
One of the most valuable things you can do for your business is to place high-quality, optimized content on your website. Quality content is crucial for both visitors and search engines since you can embed all your targeted keywords on each page of your website.
If you have a Google My Business page for your business via Google Maps, you'll want to include a link on your website that directs visitors to it. The content on your website should be original, concise, comprehensible and filled with relevant keywords.
Operating a company blog will also help elevate the effects of SEO because establishing fresh content with new keywords and links will help keep your business ranking well on search engines.
Lead Generation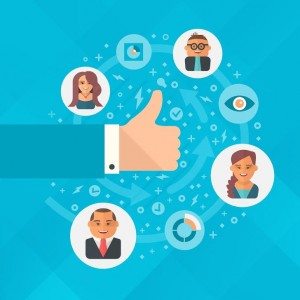 Now it's time for the fun part. The whole point of implementing SEO is to get people to your website and turn them into customers. Increasing the traffic on your website will undoubtedly result in more leads and calls, but organic SEO takes time to grow your results over time.
It's important to keep at it if you want to see results and ensure that your keywords and content are both accurate. Remember, basic organic SEO typically doesn't cost anything, and it can only help your business. However, it requires a certain level of skill and industry expertise. The tricky part that a lot of people fall short on is just determining how to utilize these techniques to optimize the best results.
The Good News Is…
You're not alone when it comes to harvesting the power of local and organic SEO to help benefit the success of your business. Our dedicated and results-driven team at Big Tuna can handle all aspects of establishing organic SEO to improve local search results for your business.
From content creation and keyword research to the meta-descriptions, citations and Google My Business optimization, we can handle all aspects of organic SEO from start to finish. We can even help generate original content for your company blog each month. This way, you don't have to wonder if you're using the right keywords or going the right way about gathering inbound links.
Basic keyword optimization is included with each website design project we take on, but if you're looking take it a step further, our specialized search engine optimization program, Local+ offers the best value.
Jumpstart Your Success
To get started or inquire about any of our SEO services, you can simply send us a message or give us a call at 480-630-1680.